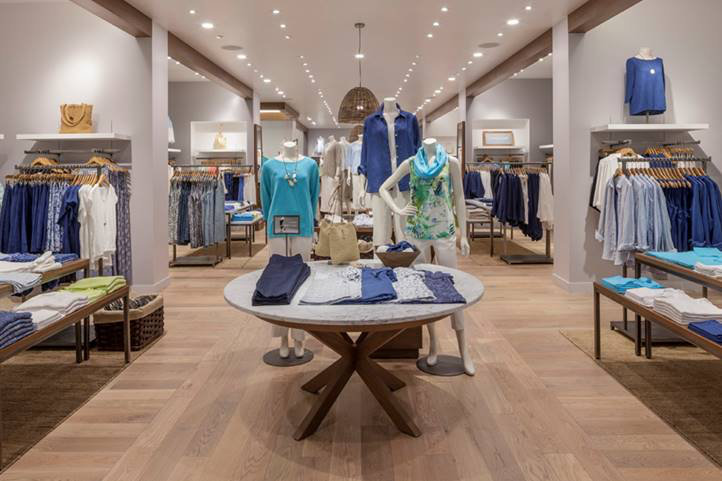 J. Jill, Inc. Has a Plan to Emerge Stronger than Other Retailers 
By Jarrett Banks
From J.C. Penney to J Crew to Neiman Marcus, several brick-and-mortar retailers have filed for bankruptcy this year, prompting investors to flee for the exits. But it may be time to forget the guilt by association and look at the fundamentals as the Oracle of Omaha might when it comes to women's clothing retailer J. Jill, Inc. (ticker: JILL).
The retail-store landscape is being transformed by store closings and bankruptcies, amid heightened digital disruption. Many retailers will reduce their physical footprint by as much as 50%. At the same time, women between 45 to 60 years old still need to buy clothes. While they may not be doing it in physical stores any time soon, the pandemic has actually boosted their adoption of online shopping. And J. Jill is well positioned to grow its e-commerce and maintain a smaller footprint than most direct-to-consumer businesses with about 275 stores.
Its customers are mid- to high-income, well-educated and in leadership roles. The brand's attraction is its aesthetic style, customer service and high-quality merchandise. It offers sweaters, tops, pants, dresses, shorts, skirts, sleepwear, and accessories, with 45% of its sales coming directly – the vast majority of which are online and a smidge still from catalogs.
J. Jill is in the process of obtaining relief from lenders on certain of its loan agreements, as well as additional liquidity to tide it over until its stores can reopen. It has secured a transaction support agreement that will extend the maturities of participating debt by two years through March 2024. It plans to meet its obligations to vendors in full.
The transaction, which includes an investment by the controlling shareholder and support of the lenders, is an endorsement of the strength of the brand and business model and a vote of confidence in the management team's ability to navigate the unchartered Covid-19 environment. But beyond the debt restructuring, not all retailers are created equal, and a better understanding of the core business model would benefit investors.
J. Jill went public in March 2017 and has loyal customers and a strong management team. The company hired a new CFO, Mark Webb, last May and in December replaced the CEO with interim CEO Jim Scully, formerly of J Crew. Messrs. Webb and Scully took aggressive actions to reduce inventory before the pandemic to allow their new design team's products to be sold with less promotions. Customer response was good. But then the pandemic hit.
Management has taken aggressive actions to reduce expenses and enhance liquidity. The company had already instituted a conservative approach to its inventory position which has helped during the pandemic. These actions, along with the company's enhanced focus on its e-commerce business should allow it to weather the difficult environment and get back to 2019-level profits sooner rather than later.
The company said it plans to file for bankruptcy if it fails to get lenders holding 95% of its term loans on board with its plan by Sept. 11. If it files for bankruptcy, it has a deal with lenders to get at least $75 million of financing that will convert to a term loan.
But if it succeeds, the company will have staved off a messy in-court filing to thrive for the benefit of its customers, employees, investors and ultimately lenders. J. Jill will not only have avoided its competitors' demises but positioned itself to take share from the weak competitive set. That could mean a serious payday for shareholders who stay the course.
The brand's strategy is to produce garments that represent five attributes: Naturally Authentic, Thoughtfully Engaging, Relaxed Femininity, Positive Energy, and Confident Simplicity. Maybe it should add a sixth: Survivor.
Jarrett Banks
Editor-at-Large
CorpGov
JB@capmarketsmedia.com
www.CorpGov.com