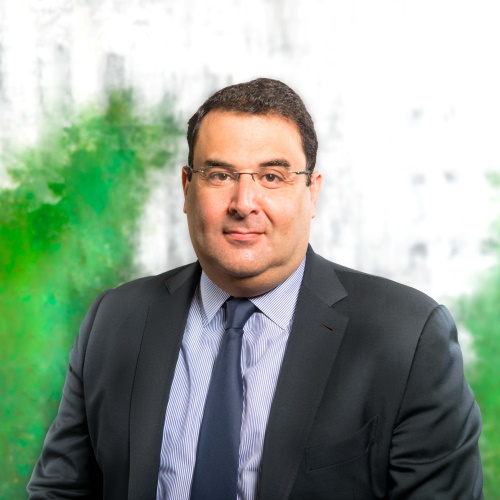 Ranpack Chairman and CEO Omar Asali
Some plastic packaging material may be recyclable, but very little of it actually winds up being recycled and instead pollutes the earth for hundreds of years. Paper packaging, on the other hand, is fully recyclable at the curbside and is completely biodegradable and renewable. That's according to Omar Asali, Chairman and CEO of Ranpak Holdings Corp., creator of the first environmentally responsible system to protect products during shipment. In an interview with CorpGov, Mr. Asali also explained that the company, founded in 1972, was a trailblazer in environmental responsibility and this year published its own ESG report. Additionally, Mr. Asali explained why the company doesn't need to sacrifice profits for responsibility and how it sits at the intersection of three mega-trends – sustainability, e-commerce and automation. The full interview is below:
CorpGov: What's the difference between recyclable and recycled and where does Ranpak fit in?
Mr. Asali: Great question.  First, a bit about our company if you don't mind.  Ranpak designs and manufactures a suite of secondary packaging systems that convert our paper consumables into secondary packaging material and a suite of automated solutions that size and pack boxes for shipping. We sell the majority of our packaging products indirectly through our worldwide network of approximately 250 distributors, as well as to some end-user customers directly.
Our packaging systems are used in some of the most demanding warehouse environments in the world, including many 24/7/365 e-commerce fulfillment centers. All our systems are highly customizable and can be configured to meet the scale, speed and complexity of any end-of-line fulfillment process.
Our mission is to deliver sustainable packaging solutions that help improve supply chain performance and costs, reduce environmental impact, and support a variety of growing business needs globally.
I push our team to come to work every day to live out our motto of "Deliver a Better World" and to execute on our mission.
Back to your question – in the U.S., plastic packaging alone accounts for 47% of the estimated 6.3 billion metric tons of plastic waste generated from 1950 to 2015, of which only about 9% was recycled and 12% incinerated, with fully 79% left to occupy our landfills or pollute our natural environment for hundreds of years.
The world is generating more and more plastic each year, with an estimated 430 million tons created in 2018 – and unfortunately, plastic recycling rates are dropping.  So while some plastic may be recyclable, it is not actually recycled in a meaningful way to protect our environment.  It's useful life has a very short  span in today's throwaway economy but it's life on earth can take over 400 years to biodegrade – this is not sustainable over the long-term and is having a tremendous negative impact on our planet. Bottom line is recyclability does not reflect the reality of the recycled circular economy.
So the plastic packaging crisis is real and it's damaging our natural environment.  If we want to have a well-functioning economy and a prosperous future for our children and grandchildren, we need to address this problem and other environmental challenges.
Ranpak is playing a key role in ensuring a sustainable future.  Our business is dedicated to replacing plastic and other less-sustainable secondary packaging material with paper, a sustainable alternative. Paper is not only recyclable, it is actually recycled in today's world at a very high rate.
Our systems use paper to protect goods for shipment, not plastics or foam – and our paper packaging is renewable, biodegradable and curbside recyclable.  In 2019, we produced over 120,000 metric tons of paper packaging material, the majority of it made using actual recycled paper. Most of this paper, which is used for protective packaging, will be recycled and whatever small amount is not recycled will naturally biodegrade. That's 120,000 metric tons of packaging that was not plastic and 120,000 metric tons of packaging that won't choke our waterways or outlive future generations.
CorpGov: Can you tell me about the origins of the company and how its approach to sustainability has evolved?
Mr. Asali: Ranpak was founded in 1972 with the goal to create the first environmentally responsible system to protect products during shipment. The company is built on a revolutionary business model rooted in sustainability, innovation and service.  Over our 48 year history, we have earned a reputation as an innovative leader in e-commerce and industrial supply chain solutions through the development and improvement of materials, systems and total solution concepts.
Today, we are an internationally renowned company, with more than 600 employees around the globe. Our operations now span across North America, South America, Europe and Asia Pacific. We are continually on the hunt for opportunities to expand both our offerings and geographical footprint.
Our sustainability story is at the heart of our "Deliver a Better World" motto and our mission.  Sustainability is embedded into our DNA and is at the core of what we do internally and for our customers.
Our commitment to sustainability also extends beyond our products to our operations. We use recycled paper wherever possible and recycle the vast majority of our waste stream. We also seek to minimize our reliance on fossil fuel energy and build high quality packaging systems that last. In short, Ranpak aims to conduct our business as sustainably as possible every day – while also being a significant enabler of both corporate and consumer sustainability.
We issued our first ESG report earlier this year which provides great detail on Ranpak's sustainability story.  Your readers can download it here: Deliver a Better World
CorpGov: How is the company being run now compared to the way it was managed under private-equity ownership?
Mr. Asali: Our focus is exclusively on building Ranpak for the long-term and pursuing the larger market opportunities we see developing.  We sit at the intersection of three mega-trends – sustainability, e-commerce and automation – so I couldn't be more excited about the long-term growth opportunities for this company.  Accordingly, we are currently investing in people, innovation, and product development to position ourselves at the forefront of these mega-trends.
We are making strategic business decisions every day to ensure that Ranpak is built to last and well positioned as the global leader of environmentally sustainable packaging solutions for e-commerce, retail and industrial business, big and small.
CorpGov: Do you believe sustainability and financial performance can really be goals that don't conflict with each other?
Mr. Asali: Yes, what's good for the environment is also good for the bottom line.  We fundamentally believe that sustainability and financial performance are directly aligned and critical for building a company for long-term success. At Ranpak, we strive to do well by doing good.
Earlier this year, BlackRock, the world's largest asset manager, announced that sustainability is its new standard for investing, sending a clear signal that sustainability is inextricably linked with long-term business performance and delivering shareholder value.
Paper is not only more sustainable, it's also more effective, both on a total cost of ownership basis and in terms of product protection.  We hear this daily from our 30,000+ end-users across more than 50 countries who use our packaging solutions. These include large and small companies, global and local businesses, well-established enterprises and new start-ups.
Whether they ship small appliances, medical supplies, bottles of detergent or wine, industrial pumps, or crystal glassware, Ranpak's protective solutions ensure the goods of global commerce get to where they need to be, without dents, abrasions, or breakage. Absent effective protective packaging, supply chains would suffer disruption and businesses and consumers would not obtain what they need or want.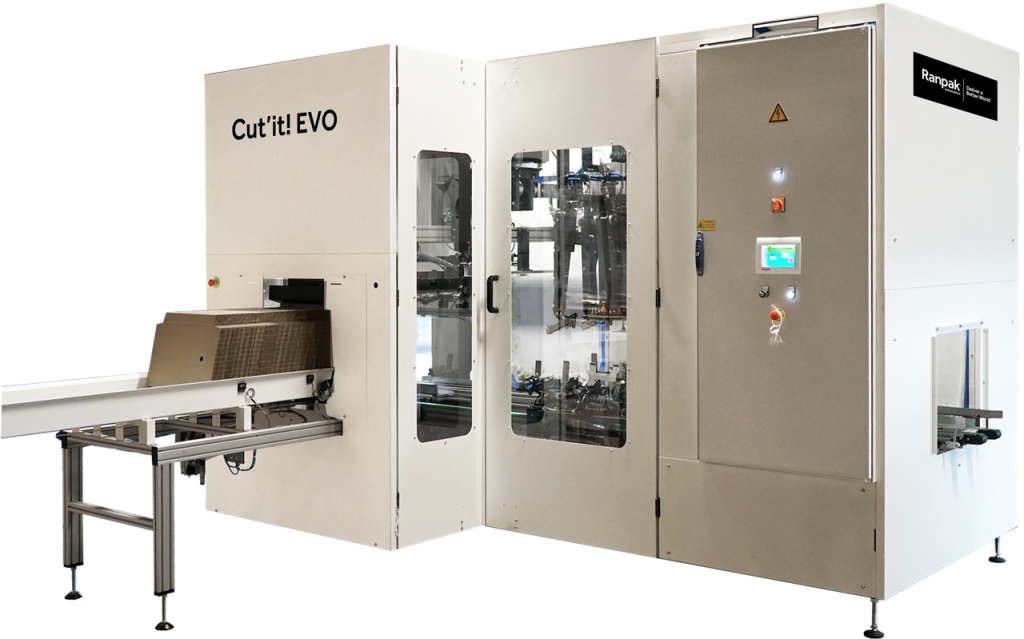 CorpGov: How can investors look at Ranpak as a bet on growth in e-commerce?
Mr. Asali: With more packages being shipped via e-commerce than ever before, our versatile paper solutions offer optimal protection that's better for people, the planet, and our customers' bottom line.  Our customers include the world's largest e-commerce players and we are rapidly growing our e-commerce business globally.
For some perspective, prior to COVID, retail e-commerce sales as a percent of total retail sales in the U.S. were growing steadily and expected to reach 12.4 percent in 2020, according to Statista.  In the current and post-COVID environment, e-commerce sales are expected to garner a greater share of total retail sales globally as consumers increasingly look to purchase products online to practice social distancing with more convenient direct-to-consumer (DTC) online shopping options.
Leveraging the acceleration in e-commerce, our goal is to position Ranpak to DTC brands as a significant upgrade over the current non-sustainable plastic or foam packaging used by many brands for their e-commerce business.
We recently launched a B2B digital marketing campaign, which calls on DTC e-commerce brands to "Box Better" with Ranpak's sustainable packaging solutions."
Our Box Better™ campaign will increase awareness of the plastic packaging crisis among DTC decision makers and communicate the supply chain, cost and environmental benefits of our sustainable e-commerce packaging solutions — specifically, improving supply chain performance and costs, and reducing environmental impact by replacing traditional packaging with a sustainable alternative.
With the launch of our marketing campaign, we are investing in our growth to capitalize on the significant global opportunity we have to help DTC brands improve their supply chain performance and costs, and build real credibility into their sustainability story and brand positioning. Consumers are increasingly demanding sustainable packaging that aligns with their priorities and values. Ranpak's renewable, biodegradable and curbside recyclable packaging enables DTC brands to truly resonate with consumers and build long-term brand loyalty.
CorpGov: What does the future of automation look like for Ranpak?
Mr. Asali: I mentioned earlier that we sit at the intersection of three mega trends and we discussed sustainability and e-commerce already.  The third mega trend is automation and we are very well positioned to capitalize on this growing opportunity.
Automation is one crucial factor enabling companies to control costs while raising productivity, and our range of solutions includes automated equipment designed to make the end-of-the line packing process more efficient for high volume customers..
We can help our customers analyze and improve consumables costs, seasonal volume peaks, pallet filling rates, freight optimization, and any other contributors to overall costs. Our automation solutions enable a packing process that is more streamlined, has a lower total cost of ownership, and is tailored to our customers' specific business needs.
Our automation business is performing well and poised for growth.  We successfully opened our new automation center in the Netherlands according to plan in April. The team is close to complete as we have added 32 employees fully dedicated to automation in the past few months, bringing us up to more than 60 full-time employees dedicated to automation.
Our pipeline for automation sales is robust, but given the restrictions on travel due to COVID-19 and the inability to enter in many potential customer sites, the timeline for completing some of these sales has been extended.
We are confident that the medium and longer-term outlook for this business is bright as customers increasingly look for solutions that make their businesses more efficient and less dependent on human labor at the end of the line. Following the events unfolding around the world, I believe many companies who were previously on the fence about automation quickly realize the value of an automated solution.
Mr. Asali is Chairman and Chief Executive Officer of Ranpak Holdings Corp. Previously, Mr. Asali was the Chairman and CEO of One Madison Corporation, a special purpose acquisition company that acquired Ranpak. Prior to that, Mr. Asali served as Chief Executive Officer, President and a member of the Board of Directors of HRG Group (NYSE: SPB). He was also the Vice Chairman and member of the Nominating and Corporate Governance Committee of Spectrum Brands Holdings (NYSE: SPB) and a member of the Board of Directors and Chairman of the Compensation Committee and Nominating and Corporate Governance Committee of Fidelity & Guaranty Life (NYSE: FGL).