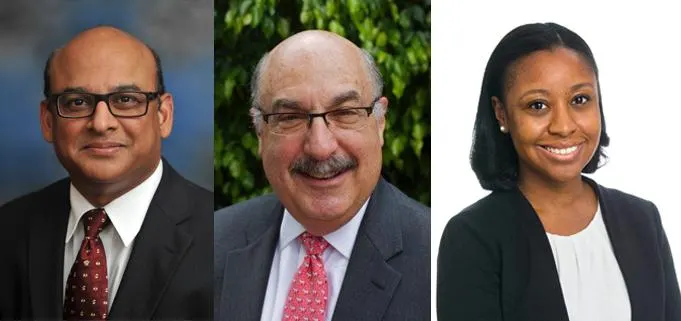 By Val Srinivas, Robert Lamm, and Tiffany Ramsay of The Deloitte Center for Financial Services and The Deloitte Center for Board Effectiveness.
Digital transformation is high on the agenda for financial institutions' boards of directors. However, what we have found in recent interviews with board members and corporate secretaries is that boards rarely, if ever, consider how this broader digital transformation impacts the board itself, and how board members engage with each other and with management.
One issue came to the fore—the use of board portals, intended to support the easy sharing of documents and data between board members and management. The interviews revealed that while portals have facilitated more effective communication in some respects, they also bring a mixed blessing.
Pluses and Minuses
Increasingly used as the vehicle for board communications, portals deliver several benefits over paper-based communications, and even over electronic document-sharing. They are designed to be protected, trackable electronic tools that cannot easily be lost; they give directors a single place to go for information; and they eliminate the need to keep track of multiple communications delivered in hard copy or through email.
However, interviewees said board portals exhibit some variability in features and functionality. For instance, information in certain portals might only be accessible on laptops and not through tablets or smartphones, or vice versa. This issue is especially complicated for directors who sit on multiple boards, as different security parameters and device requirements typically force them to use more than one device to access information.
Directors also indicated that there was no standardization across portals in how information is organized and presented. For instance, some portals display information summarized in a dashboard, while others do not. Additionally, some portals organize and restrict certain information to members of committees; others shared all information with all board members.
Security was another concern. Although generally deemed to be more secure than paper communications, board portals—like any online information repository—are vulnerable to cyberattacks. And board members must often use personal email accounts to access board portals and transmit documents, which poses additional cyber challenges.
Overall, our interviewees believe that many current board portals need further development, especially with regard to usability and consistency, and that improvements in these areas would help board portals to become more effective tools.
Too Much Information, Too Little Time
The directors we interviewed felt that they were often deluged with information, and that information overload was especially severe in the financial services industry, with its highly regulated environment. One interviewee lamented that directors continuously receive "reams and reams of information," often impeding their ability to ask probing questions and potentially diluting their judgment.
The cost of transmitting information digitally is minimal, so there is less incentive to prioritize or cut back. As one interviewee put it: "It doesn't cost to add more slides." Digital communications have eliminated the need for directors to lug around pounds of paper materials—but at the cost of receiving substantially more information in electronic form.
Many executives tend to share more rather than less because they view providing more information as less risky. Another challenge is the tendency to provide a great deal of information in an undigested form, assuming that different board members will want to analyze and classify it in their own way. However, this assumption is rarely accurate: The directors we interviewed stressed the importance of management sending cogent, concise reports and summaries.
We also heard that the digitization of communications has led management to shorten their expectations for document review time. The expectation of faster, real-time, "anytime, anywhere" communication in individuals' private lives seems to have spilled over into the business world, as boards face not just a growing volume of information but a growing demand to respond to it more quickly.
Even though digitization makes sharing information easier, these points suggest that management should be mindful of when and how much information to share so that it does not overwhelm board members and dilute their ability to process information and do their jobs effectively.
CorpGov Contact:
John Jannarone, Editor-in-Chief
www.CorpGov.com
Twitter: @CorpGovernor