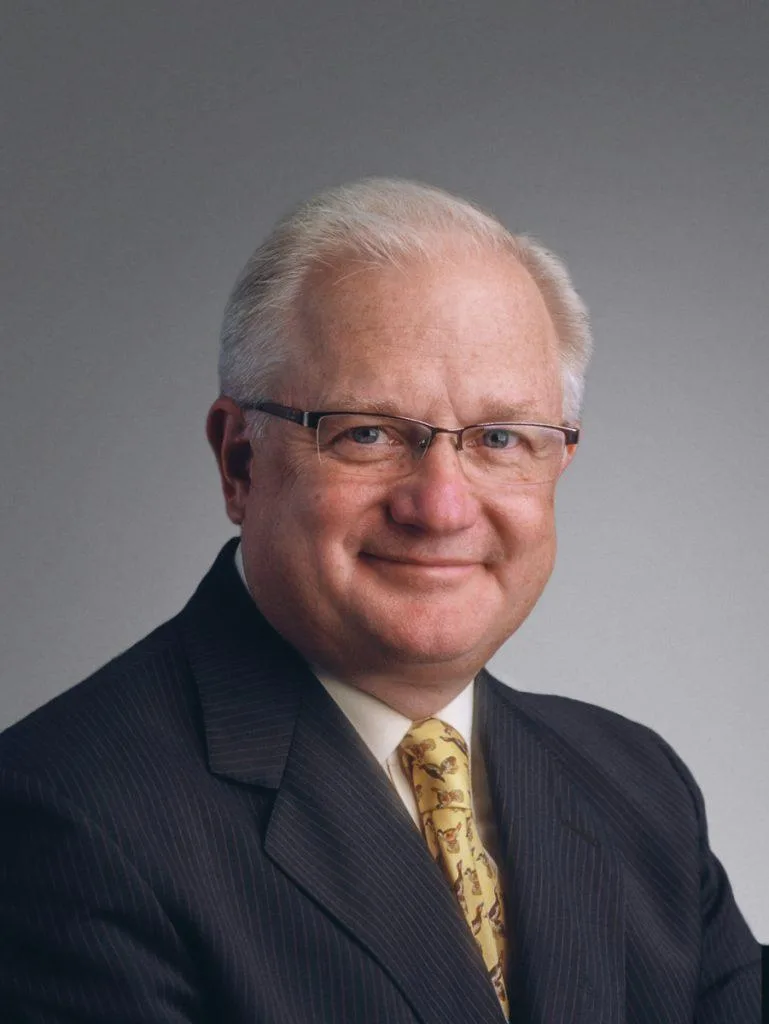 Harry Cendrowski, Founding Member and Managing Director of Cendrowski Corporate Advisors
Diversity should include not only people of different sexes and ethnic backgrounds, but also a broader mix of operating experience that can be valuable at the board level. That's according to Harry Cendrowski, Founding Member and Managing Director of Cendrowski Corporate Advisors who moderated a panel at the 2019 Corporate Governance Forum entitled "Corporate Culture & Diversity/Human Capital Management: Board Responsibility?" Mr. Cendrowski added that more efforts should be made to teach potential directors how to do their job better, rather than having them start cold. Potential solutions include incubator programs or even board roles at private companies that can prepare directors for more significant positions later on. The complete interview is below:
CorpGov: We all know the most precious commodity board members have is time. Coupled with ESG issues, cyber threat prevention, and all of the other priorities directors face, how can boards continue the drive for increased diversity and prevent this priority from plateauing?
Mr. Cendrowski: Diversity has increased substantially in the last five years, according to a PwC survey. But to keep it up, more responsibility should be placed with specific board committees. And beyond that, the company's HR department should play a role. Additionally, I'm also hearing more and more chatter about HR experience being needed at the board level – and it was brought up on one of the Corporate Governance Forum panels.
CorpGov: How should we define diversity moving into 2020? What is the most effective strategy to drive social diversity (e.g., gender, ethnicity, age, geography) and professional diversity/diversity of thought? Mandates, better recruiting, all of these?
Mr. Cendrowski: Companies really need to include operating experience as part of their definition of diversity. We can't just be focused on gender and ethnic diversity.
To date, the diversity campaigns have focused heavily on ethnicity and gender and there was certainly a need for that. I believe the broader focus now needs to be diversity of thought in order to have companies   thrive as they move forward.
In one example, one company I know of went and got someone from Middle America, who had an average income, for their board, precisely because that's who  their customers look like.
CorpGov: When it comes to recruiting and training new directors, the Australian Institute of Company Directors and Out Leadership's Quorum program, a talent accelerator for LGBT+ board members and directors, is one example of how to provide potential candidates with top-flight boardroom training and networking opportunities. Are such accelerator programs a useful template that can be used to broaden diversity on boards?
Mr. Cendrowski: Accelerators are a great idea, especially on a regional level. You might have one in New York or Washington D.C., but also another in Detroit. Companies in all regions would like to have people who are trained and not just showing up on their radar without the necessary background. Everyone can't go to the NACD program.
When things are local you're going to have local support. When you have regional businesses, they can consider contributing to the community by offering board seats to local people. Part of a solution might be putting people on private company boards – a sort of a board member on training wheels. They don't even necessarily need to be paid and they could be on a separate committee, to get experience.
CorpGov: In your experience, what are the best practices for boards to implement ahead of crises so that the board can exercise its responsibilities and the company can put its crisis response program into action?
Mr. Cendrowski: The first step is for a board to understand and identify the type of crises that might arise. And you also want to have specialized lawyers and PR firms on retainer so that you can respond quickly.
It's also important for a board to walk through a tabletop exercise. Despite that value, only 8% of directors who do these exercises have any interaction with management, which can render the process essentially worthless. When a crisis actually happens, if the board and management disagree on the right course of action, it can damage relationships forever. The board needs to be confident that a management team will take its advice and agree to carry it out.
CorpGov: Given the current historic low unemployment in the U.S., what have you seen as the most effective role for the board to play when it comes to implementing a sustained human capital management program (war for talent) to promote gender/ethnic diversity in the workplace and create a desirable corporate culture?
Mr. Cendrowski: It's important for human resources to play a larger role. The board of directors should be interfacing with HR to make more coordinated decisions.
MORE: 2019 Corporate Governance Forum Report: 6 New Interviews Focus on ESG and Director Roles
Harry Cendrowski is a Founding Member and Managing Director of Cendrowski Corporate Advisors (CCA), a CPA and consulting firm focused on complex valuation, litigation advisory, risk management, corporate governance, and tax consulting and compliance for public and private companies, family offices, and professional associations. Over the last 35 years, Mr. Cendrowski has advised hundreds of businesses, family offices, private equity and venture capital funds, as well as serving as a board member for several companies and non-profits, court-appointed receiver for several multi-million dollar estates, and as the accountant to the trustee in high-profile bankruptcy cases.