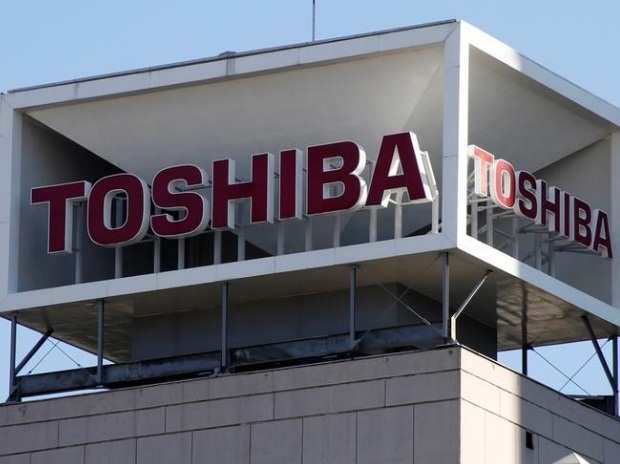 By Jarrett Banks and John Jannarone
Proxy advisor Institutional Shareholder Services Inc. (ISS) said Toshiba Corp. shareholders should vote in favor of a proposed independent investigation into allegations that investors were pressured ahead of last year's annual general meeting.
There is an "urgent need to address the deteriorating trust of [Toshiba's] shareholder base," ISS wrote. "Given Toshiba's prolonged poor performance and the various controversies that have plagued the company in recent years, there is a reasonable basis for Farallon's skepticism."
Toshiba's November announcement expanded potential M&A to up to 1 trillion yen ($9.3 billion). Overseas investors bailed out Toshiba in 2017 by participating in a $5.4 billion share offering after accounting scandals and concerns about its nuclear power business threatened the Japanese company's survival. But now, Toshiba President and CEO Nobuaki Kurumatani doesn't want to listen to those investors or others seeking reform.
"There is little doubt that management must rebuild investor trust. The company has taken steps to clarify its intentions regarding capital allocation – though clearer disclosure is still needed, given that a lot seems to be still lost in translation," ISS wrote in the report.
In December, activist fund Farallon Capital, which owns a 5.37% stake, asked the conglomerate to convene an extraordinary general meeting of shareholders to seek approval before the company can make significant changes to the Toshiba Next Plan. Farallon said it was deeply concerned that Toshiba suddenly announced a growth strategy that was materially different from the plan already in place.
"The ISS report confirms that Toshiba modified its capital policy in November 2020 and now needs to rebuild the trust of its shareholders," Farrallon wrote in a statement. "Without that trust, Toshiba will not achieve its full potential or be fairly valued in the capital markets."
Farallon said its EGM proposal is an opportunity for shareholders to improve transparency regarding Toshiba's capital allocation policy and "a means to convey the vital importance of honoring its commitments to shareholders."
Neither Toshiba nor Farallon responded to emailed requests for comment from CorpGov.
Mr. Kurumatani's tenure as CEO was supposed to restore confidence after years of mismanagement and scandals. Instead, he has generated little value for shareholders, with the stock going sideways until a very recent pop – likely due to the company restoring its status on the Tokyo Stock Exchange's first section rather than any prudent decisions by Mr. Kurumatani.
Contact:
editor@corpgov.com
www.CorpGov.com
Editor@CorpGov.com
Twitter: @CorpGovernor