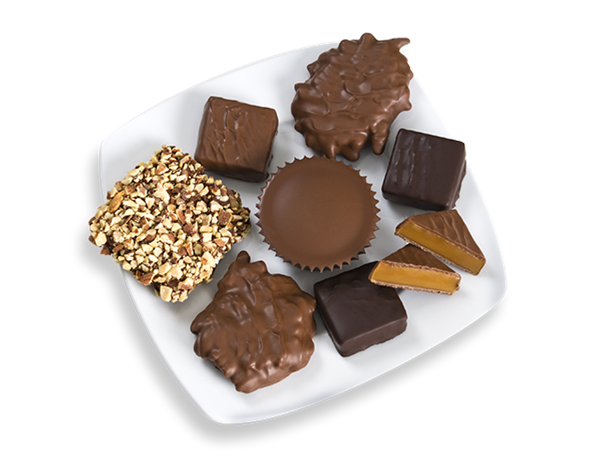 Rocky Mountain Chocolate Factory, Inc. (NASDAQ: RMCF) may finally need to change its recipe for corporate governance.
The confectionary manufacturer and retailer, known for fudges and fro-yo, has seen its shares fall 20% in the last five years while the S&P 500 doubled. That poor performance contributed to a standoff with 7.5% shareholder AB Value Management LLC, an activist that initially pressed for change in 2019 and made a deal to get two board seats including one for AB Value Managing Member Andrew Berger.
AB Value has apparently pushed hard for change but says it was stonewalled. In a press release late Monday, Mr. Berger said the company has "ignored virtually all of my input on governance during my first year and a half serving on the Board."
AB Value isn't alone. Another shareholder, Global Value Investment Corp., which owns 7.1% of the company's shares, also attempted to negotiate with the company in its own separate talks that apparently fizzled. In late June, Global Value nominated five directors to the board for a vote at the upcoming meeting. AB Value also has submitted its own slate of five nominees.
Both shareholders have reason to reason to dig in their heels after witnessing so many missteps by the company – especially at the board level. In late 2019, for instance, Rocky Mountain entered an alliance with Edible Arrangements that include a board seat for the latter's CEO Tariq Farid. Just over a year later, Mr. Farid resigned.
Other shareholders also have shown their frustration with the current board. At last year's annual meeting, some directors including the CEO saw strong opposition. Three of them received between 36% and 48% votes against their re-election.
There are also concerns about the independence of Rocky Mountain's compensation committee. According to a newspaper clipping referenced Monday by AB Value, CEO Byran Merryman was best man at the wedding of Brett Seabert, who has served as the chair of the Compensation Committee since 2019. Another person with close ties to Mr. Merryman who sits on the compensation committee is the company's founder, former CEO and Mr. Merryman's old boss, Franklin E Crail.
Another director, Scott Capdevielle, also recently stepped down after allegedly making racist statements on social media. According to AB Value, it brought the matter to the attention of the company just two days before his resignation was announced, but the company failed to inform the public of that important background.
The company has taken other steps that appear responsible on their face but were apparently driven by AB Value. The centerpiece of a July 21 press release was probably the decision to separate the CEO and Chairman roles. But according to AB Value, it was the fund itself that requested such a change. Rather than inform Mr. Berger, who is a board director, of the imminent announcement, the company simply issued it without his review.
On top of all this, Rocky Mountain also has anti-takeover provisions in place that could easily be considered unfriendly to shareholders. The company didn't respond to a phone call from CorpGov to its investor relations department.
Setting aside all the boardroom drama, where can shareholders look for value in such a business? Brick and mortar retailers, especially those like Rocky Mountain with large footprints in malls, have been under pressure for years as shopping habits shift. The Covid pandemic also dealt a heavy, if temporary, blow to the business. But Rocky Mountain is a strong brand with potential to attract healthy digital sales – if it were nurtured properly.
After so many demonstrations of poor corporate governance, it's high time for Rocky Mountain to eat humble pie and give shareholders an opportunity to prosper.
Contact:
www.CorpGov.com
Editor@CorpGov.com
Twitter: @CorpGovernor