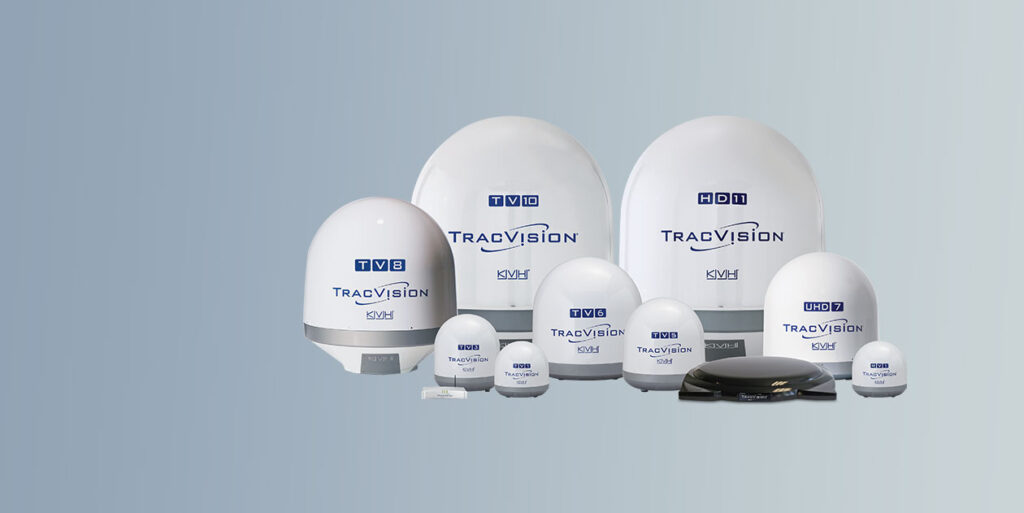 After the pandemic rendered 2020 a dead year, 2021 has seen activism come back to life with positive impacts around the world. In the U.S., a hedge fund with a microscopic stake in Exxon Mobil Corporation managed to win three board seats in its effort to make the oil giant a greener company. In Japan, the CEO of Toshiba Corp resigned amid pressure from multiple activists and an investigation into management practices at one of the country's oldest companies.
But as proxy season winds down, there remain two troubling campaigns involving Eric Singer's VIEX Capital. One is KVH Industries, Inc., a maker of navigation and connectivity solutions where Mr. Singer is seeking board seats and the other is Velodyn Lidar, a maker of lasers for autonomous vehicles, where he has been nominated as a director candidate.
The big concern is that Mr. Singer may not the best steward and could focus too much on short-term profits. A few years ago, his former fund, Potomac Capital, won board seats at PLX Technology which was subsequently sold. While the company fetched a premium, there were worries about how the deal was struck.
In a nutshell, Mr. Singer contacted a banker and allegedly was able to determine how much the bidder wanted to pay. Rather than share his knowledge with the board, he quickly ushered a sale at price he allegedly knew would please the buyer.
The most important business court in the country came down hard on Mr. Singer – and the other directors of PLX. In an unusual move, Travis Laster, vice-chancellor of the Delaware Court of Chancery found that the transaction was in breach of the board's duty of loyalty to shareholders. "In my view, by withholding this information from the rest of the Board, Singer breached his fiduciary duty and induced the other directors to breach theirs," the judge wrote in his decision.
One corporate governance expert says such violations are problematic for future campaigns. "A finding of a violation of duty of loyalty is something that most investors would find very disturbing," Charles Elson, Professor of Finance, Edgar S. Woolard, Jr Chair in Corporate Governance at the University of Delaware told CorpGov. "Loyalty violations are extremely rare and dealt with very harshly."
The court ruling captivated the legal community, with law firms and journals noting how unusual the situation was. "This decision is significant because the Court made a theme of director susceptibility or acquiescence to what it termed "activist pressure" the basis for its conclusions that fiduciary and disclosure duties had been breached," Wall Street law firm Cadwalader wrote.
It is not only Mr. Singer who shareholders should watch closely. John Mutch, VIEX's other nominee to KVH, has been nominated by Mr. Singer multiple times for other boards.
Amazingly, another member of Mr. Singer's investor group at KVH, Peter Shaper, was also found to have breached his fiduciary duty of loyalty at another company. Just last month, a court found that he made that violation in his role at Speedcast International, which sought bankruptcy protection last year.
Earlier Friday, influential proxy advisor Institutional Shareholder Services Inc. came out in support of KVH's nominees.
In a statement to CorpGov, VIEX said: "We believe KVH shareholders should be appalled by the Board's multi-million-dollar campaign to misrepresent the PLX case and smear Mr. Singer. The Board's recent presentation even goes as far as to claim Mr. Singer was 'censured' – a statement that is completely false and which reinforces the company's lack of credibility. The reality is that since 2018, Mr. Singer has been repeatedly re-nominated as a director of two other publicly-traded technology companies and received recommendations from leading proxy advisory firms. His fellow directors at those companies have thought enough of his integrity and ethics to appoint him to the roles of Chairman and Lead Independent Director, respectively. He is the right director at the right time for KVH, which has lost money for years and is now spending 5% of its cash on a fight after taking a nearly $7 million PPP loan."
Messrs. Shaper, Mutch and Singer are all, of course, free to seek director roles as they wish or pursue activist campaigns. And all activists, including Mr. Singer, deserve an opportunity to adapt to rapidly changing times.
But with so much progress in the activism world, particularly with companies focusing on long-term goals for all stakeholders, it would be a shame to see any reversion to short-term profiteering that gives activists a bad name.
Contact:
editor@corpgov.com
www.CorpGov.com
Editor@CorpGov.com
Twitter: @CorpGovernor