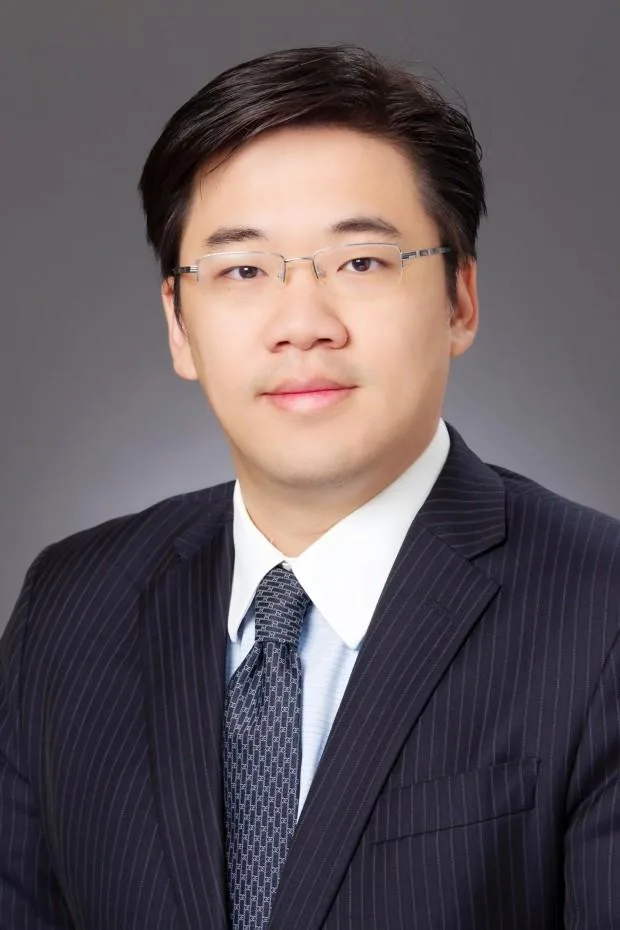 Rob Lin, Head of Investor Relations at Alibaba Group
Government regulations have required many Chinese technology companies to adopt a unique legal structure when listing shares in the U.S., and a number of bad actors have left some investors worried about how much protection shareholders really have. In a move that should help allay such concerns, Chinese e-commerce giant Alibaba Group has taken steps to achieve "peerless" corporate governance around issues from leadership succession to environmental and social issues. In an exclusive, wide-ranging interview with CorpGov, Alibaba Investor Relations Head Rob Lin explains how the company recently refreshed its governance structure to reduce reliance on a small number individuals and also depends on stewardship by the Alibaba Partnership, a diverse group that currently consists of 36 people. And while the company is focused on growth and profits, Alibaba is also committed to environment, social, and governance (ESG) values that need not be mutually exclusive with shareholder returns.
CorpGov: Investors in U.S.-listed Alibaba shares don't actually own a stake in the Chinese company, but rather in a Cayman Islands-based holding company that has a claim on the profits of Alibaba. Why is this structure in place and what should investors know about it?
Mr. Lin: Alibaba Group Holding Limited is a Cayman Islands holding company, and we conduct our business in China through our subsidiaries and variable interest entities. Due to China's legal restrictions on foreign ownership and investment in, among other areas, value-added telecommunications services, which include Internet content providers, or ICPs, we operate our Internet businesses and other businesses in which foreign investment is restricted or prohibited in China through wholly-foreign- owned enterprises, majority-owned entities and variable interest entities. The relevant variable interest entities, which are 100%-owned by Chinese citizens or by Chinese entities owned by Chinese citizens, hold the ICP licenses and other regulated licenses and operate our Internet businesses and other businesses in which foreign investment is restricted or prohibited.
Because Alibaba Group Holding Limited is able to exercise effective control over the variable interest entities through contractual arrangements, the results of these entities are consolidated into our financial statements under U.S. Generally Accepted Accounting Principles and are treated as if they were our wholly owned subsidiaries.
Nearly all Chinese technology companies listed in foreign markets use a VIE structure, including companies such as Tencent, JD.com, Baidu, SINA, among others. Global investors understand and accept the structure.
CorpGov: Alibaba Group recently changed its VIE structure. What were the changes and what was the thinking behind it?
Mr. Lin: Last year, we started making enhancements to our VIE structure. Previously, our VIEs were held by a few individuals. Upon completion of this enhancement process, each VIE will be held by a limited liability company, which in turn will be held indirectly (through a layer of limited partnerships) by selected members of the Alibaba Partnership or our management who are PRC citizens.
The purpose of the enhancements is to better ensure the stability and proper governance of our VIEs. The enhanced structure reduces key man and succession risks associated with natural person VIE equity holders by diversifying the ownership interest of VIEs, and, with multiple layers of legal entities between the VIEs and the natural person holders, create an ownership structure that is more stable and self-sustaining.  It also further enhances our control over the VIEs through contractual arrangements at each layer of ownership.  This is very much aligned with our spirit and goal of building a company and culture that will outlast any individual person.
CorpGov: Can you take us a bit deeper into the Alibaba Partnership. What does it mean for your business and other shareholders?
Mr. Lin: Alibaba prides itself on its peerless corporate governance and oversight structure. Underpinning them is the Alibaba Partnership, which plays crucial roles in, among other things, planning for leadership succession, human capital management, business ethics and social responsibility. The partnership also has the right to nominate a majority of directors.
The spirit of partnership runs deep at Alibaba, dating back to our founding in Jack Ma's apartment in 1999. We view our partnership culture as an indelible part of our corporate culture and fundamental to our success and ability to serve customers, develop employees and deliver long-term value to our shareholders. Our partnership approach enables our senior managers to act as peers, collaborate and blunt or override bureaucratic creep or decisions made purely for hierarchical reasons.
We cemented our commitment to partnership in July 2010, formalizing our partnership. Right now, we have 36 partners, though there is no set amount or limit on the number of partners.
Our partnership is dynamic. We regularly get fresh blood and ideas and energy, with new partners admitted to the partnership each year, as others step down.
Other overseas-listed companies have opted for a dual-class ownership structure, but we don't like that. That structure concentrates control in the hands of a few founders and rests the future of the company on that very small group of leaders.
Our partnership structure is diverse and expert in the ways of Alibaba, with a third of the partners women and just under 90% having been at the company for at least 10 years. The partnership is built for change and the future, with the understanding that founders will inevitably retire from the company. Our partnership ensures we're preserving the culture shaped by our founders and rests on a one-partner, one-vote principle.
We have a very clear partnership agreement. Partners operate under principles, policies and procedures that have evolved with our business. All are transparently listed on our corporate website and in the Environmental, Social and Governance report we released last year.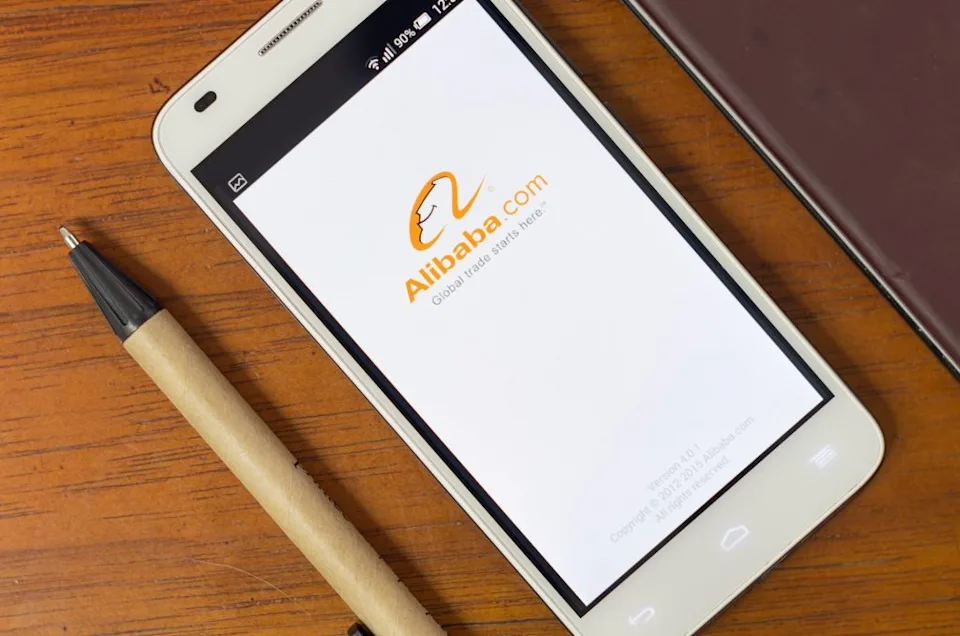 CorpGov: What steps has Alibaba Group taken to attract ESG-focused investors?
Mr. Lin: Since its founding in 1999, Alibaba has maintained its focus on making it easy to do business anywhere. And we intend to do so for a very long time – at least 102 years – as Jack Ma has said many times. You don't do that by cutting corners and going for short-term gain. Our view that growth versus governance is not a zero-sum game sets us apart from other public companies. For us, corporate governance does not mean policies, rules, processes and compliance procedures, alone. That thought process presumes efforts to generate profit should encourage risk-taking that needs to be tempered by ethical checks and balances. Instead, we think a company should be mission-driven to attain sustainability. And for us, sustainability means strong corporate governance, cybersecurity, protecting intellectual property, data and the environment, along with always thinking about the social impact of our business and to recognize the value of human capital.
To pull this out of the realm of the theoretical, we ask everyone who works here to buy into our mission and vision and the importance being socially responsible. Without that collective thought process, we'd be just another investment holding company.
Good governance also means effectively managing the transition of leadership. We believe succession planning isn't just about picking the right people, it's also about ensuring continuity of mission, vision and values. Later this year, you'll witness us practicing what we preach, undergoing our own transition at the top, when Jack Ma hands over his chairman role to Daniel Zhang in September.
There's more to ESG than just governance. We are a listed company with investors who expect us to turn in a profit. We are interested in profit, but sustainable profit. You do that by focusing on creating long-term value, always doing the right things when your business impacts the environment and society at large.
If you look closely at how Alibaba operates, you should start with our rank-and-file staff, not just our executives. We are a values-driven company. Values are fundamental to the way we operate, recruit, evaluate and compensate staff. We expect our staff to place the customer first, and we define customers as our community of consumers, merchants and enterprises. We want our staff to be passionate and uphold the highest standards of integrity and do what is right, not just what they are told to do. We move quickly and value flexibility and people who embrace change. We are inclusive and diverse. We encourage transparency and open communication in the workplace.
Social responsibility is at our core. We develop commercially viable projects embedded in the services of our Alibaba Digital Economy to ensure long-lasting and sustainable impact. We established a fund in 2010 to promote environmental awareness and conservation. We set up the Alibaba Foundation in 2011 to focus on supporting environmental protection in China and help the disadvantaged. The Alibaba Partnership partners have established personal foundations that focus on causes such as rural education, poverty and entrepreneurship.
But you don't solve all problems in society only with money. All Alibaba Group employees also contribute personal time and other resources to support charitable causes and public services.
We pay close attention to data privacy and protection of intellectual property of rights-holders who do business on our platform. With hundreds of thousands of companies and brands on our platforms, we've stepped up our IPR protection dramatically in the past several years, including joining hands with over 130 brands and rights-holders through the Alibaba Anti-Counterfeiting Alliance, which was founded in 2017. Among other things, we actively pursue civil lawsuits against bad actors on our platforms,  use our state of the art technology to proactively remove listings of counterfeits – in 2017, 97% of our proactive takedowns occurred before a single sale occurred – and work with authorities offline to shut down illicit operations that hurt brands and rights-holders.
And for investors who wonder what we are doing for the environment, we have several key green initiatives in place. Cainiao Network, our logistics business, is attempting to replace 50% of all packaging materials on Alibaba-related platforms with 100% eco-friendly or biodegradable materials. We have integrated green building features into our logistics parks, using energy-saving materials to reduce consumption and greenhouse gas emissions. Our affiliate Ant Financial, through its Alipay e-wallet, created social games and features to make consumers more conscious of the importance of leading a low-carbon lifestyle, including a tree-planting program. As of the middle of last year, some 55 million trees have been planted on behalf of Ant Financial users, with 350 million users of its platform participating.
CorpGov: Do Alibaba board directors speak directly to your major shareholders regularly?
Mr. Lin: As head of investor relations, I am in regular touch with Alibaba shareholders around the globe. My team and I field questions from shareholders by email, phone and letter, and we make frequent road trips to meet with investors. They're used to contact with my office, and that will continue. And once a year, we invite shareholders to our Hangzhou campus for Investor Day.
We have both executive and non-executive directors on our board. Our executives frequently speak to investors as and when they meet them on trips to or events in different countries. As top Alibaba leaders, they are well-placed to speak confidently and authoritatively about the group and address investor questions or concerns, steering them to my IR team if they need further assistance. We do not control our independent directors, who are free to speak about Alibaba Group as and when they see fit. I think most investors, though, know to come to IR or our executives if they have specific questions about the group and its operations, or their investments.
Contact:
John Jannarone, Editor-in-Chief
www.CorpGov.com
Twitter: @CorpGovernor